Above is Codie in August 2012 finishing his Championship (naked). A big thank you to Tammy Sawatzky for handling our boy and finishing him in two weekends!

Codie will continued to be shown selectively as a special, working towards his Grand Championship title. He is now a multi Best of Breed Winner!

Codie goes Group 3rd at NACA 2014! and finishes his Grand Championship!!! Codie is handled by Tammy Sawatzky and Richelle Nelson-Turbar Aussies.

Below are some candid shots of Codie in the ring.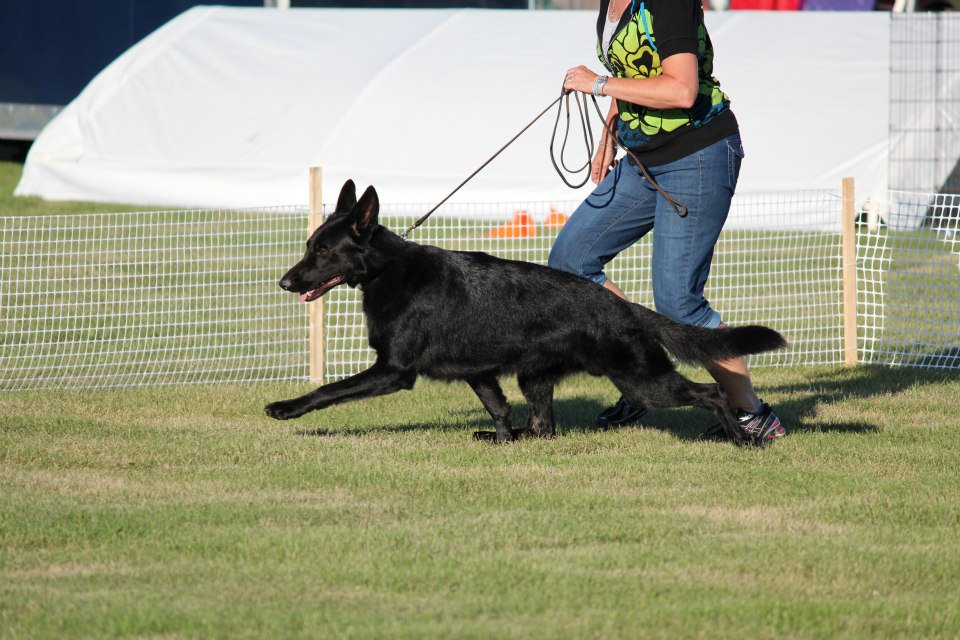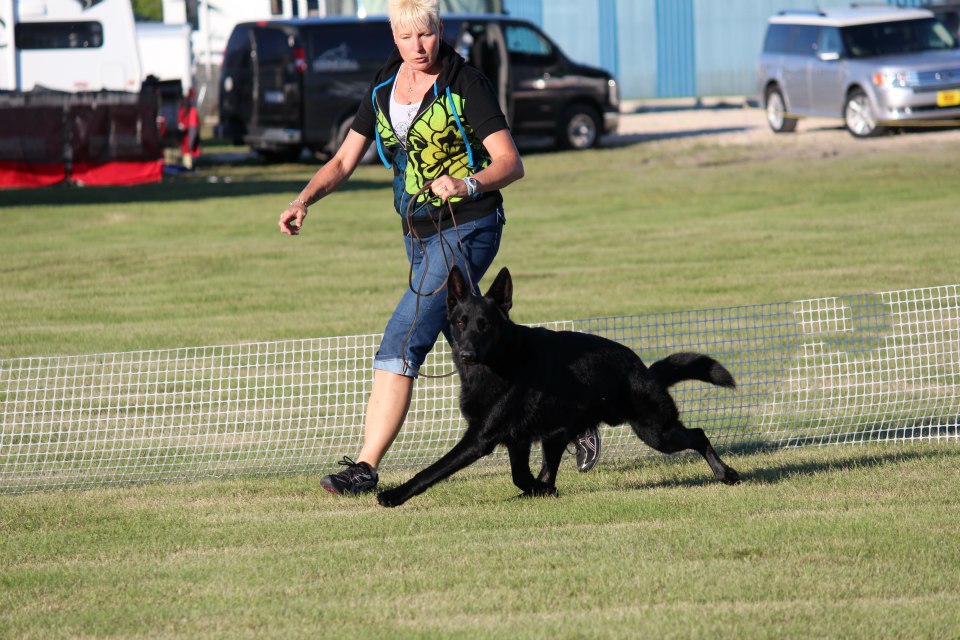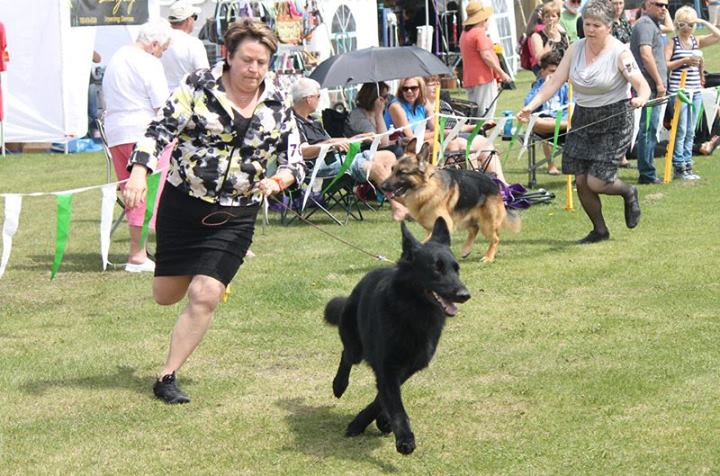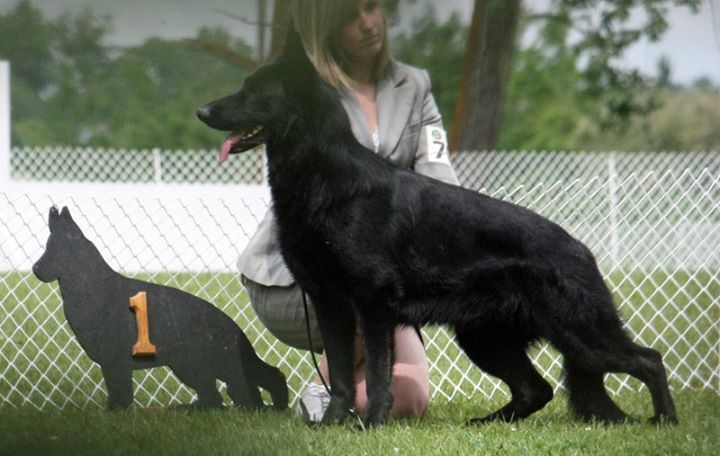 Codie going Reserve Winners Dog at the NLPRGSDC.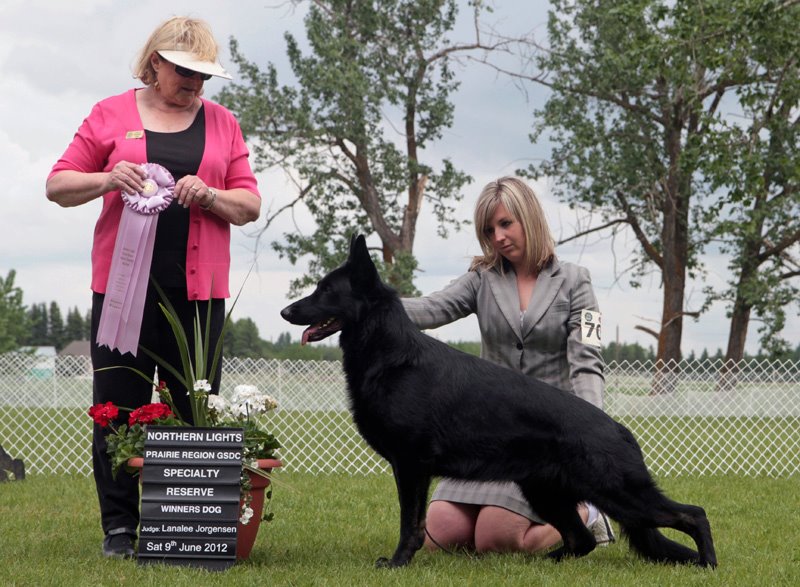 "Codie" is a medium size black male with sound temperment, a floating gait, dark eyes, 
strong ears, level back and good bone. 

"Codie" is a sweetheart to live with, we get many comments on his outstanding temperament.

Our black boy  is co-owned with his breeder Anja H. Stroud, myself and my cousin Debbie Stainton

Codie is a Canadian Grand Champion, Multiple Group Placer, OFA certified -  GS-86880E29M-VPI  GS-EL27512M29-VPI
Codie is also barium x-rayed normal

Codie is proven and at public stud, he is an eager breeder.


**Click HERE to view Codie's Pedigree**
Codie has sired several litters and some of his offspring include:
GCh.Sunflower's PrettyInPink Frost
Ch.Sunflower's Song of The South
Ch.Sunflower's Expressmail Chilco (3rd place Maturity/Futurity teenage female)
UKC Ch.Sunflower's Hi Jacker at Shylo
BOM/BOF Chilco's The Fuzz of Sunflower (Champion pointed)
RMF/RFF Chilco's Ladybug of Sunflower
RFF Imprintz Heaven N Headlights
BPIG Sunflower's The Beachcomber
Sunflower's Criminal Informant (Champion pointed)
And his first Champion granddaughter! (a GCh.Molly daughter)
Ch.Chilco's Eclipse of Sunflower (GCh.pt'd)
Below is a photo of Codie at 5 years of age.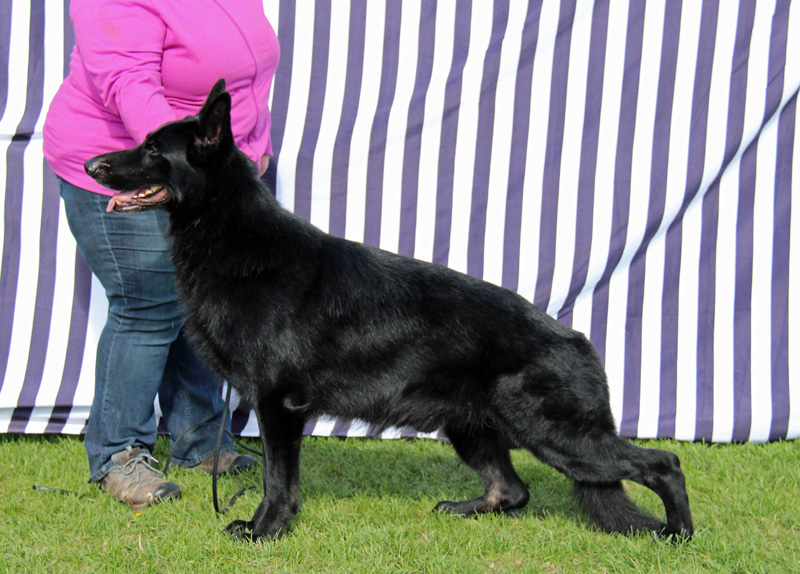 Below are some pictures of Codie in his training practices.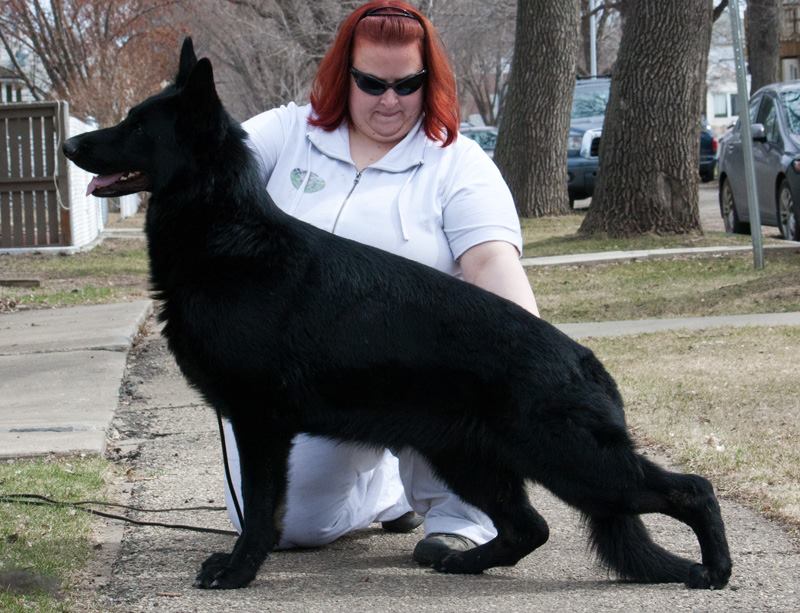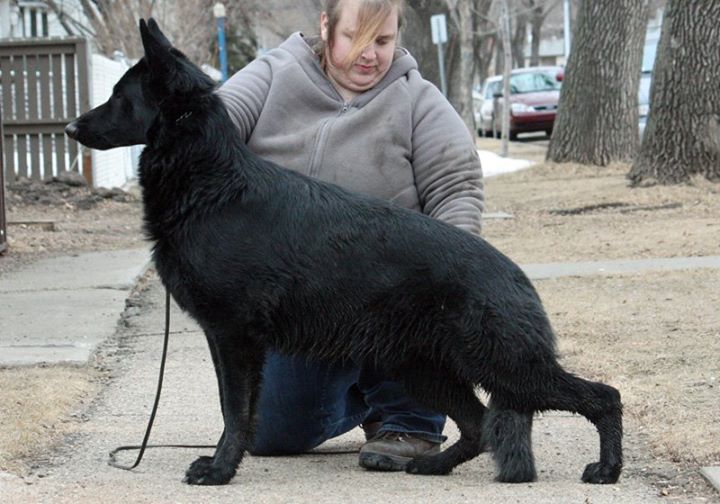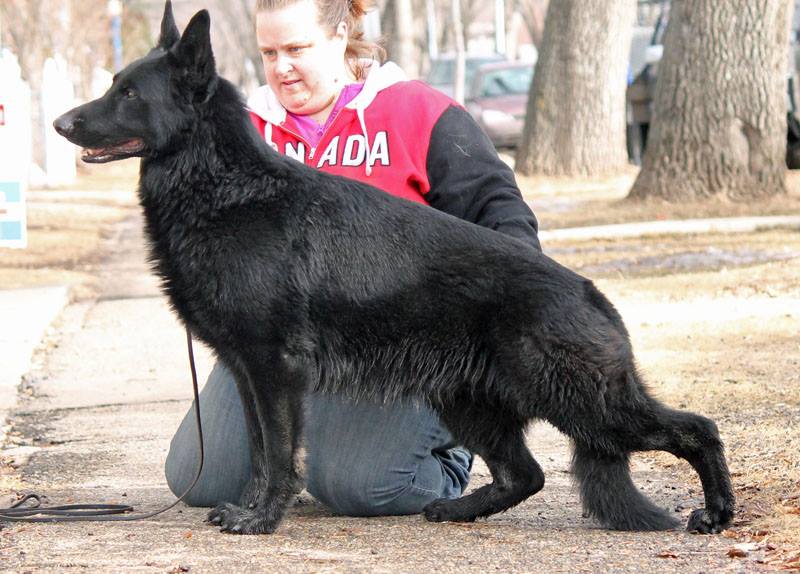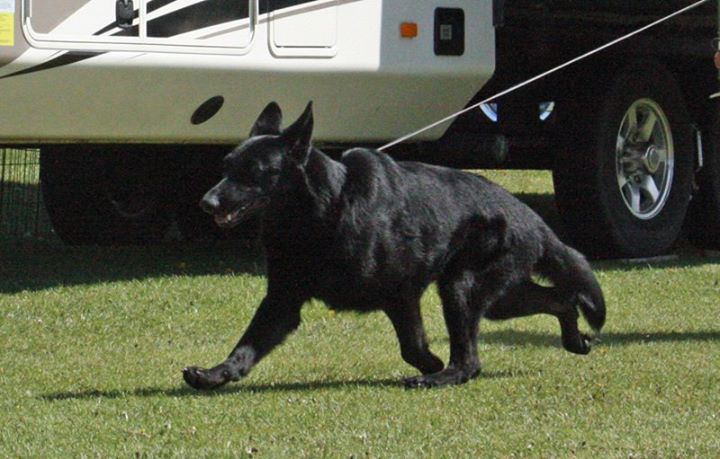 Thank you honey for the great head shot of our boy, taken January 16, 2013.
Pictured above is hubby John with "Cali" and "Codie" on our way home from the Canadian National in Vancouver BC, Sept. 2011